Open air and leisure centre
Text and designs
Images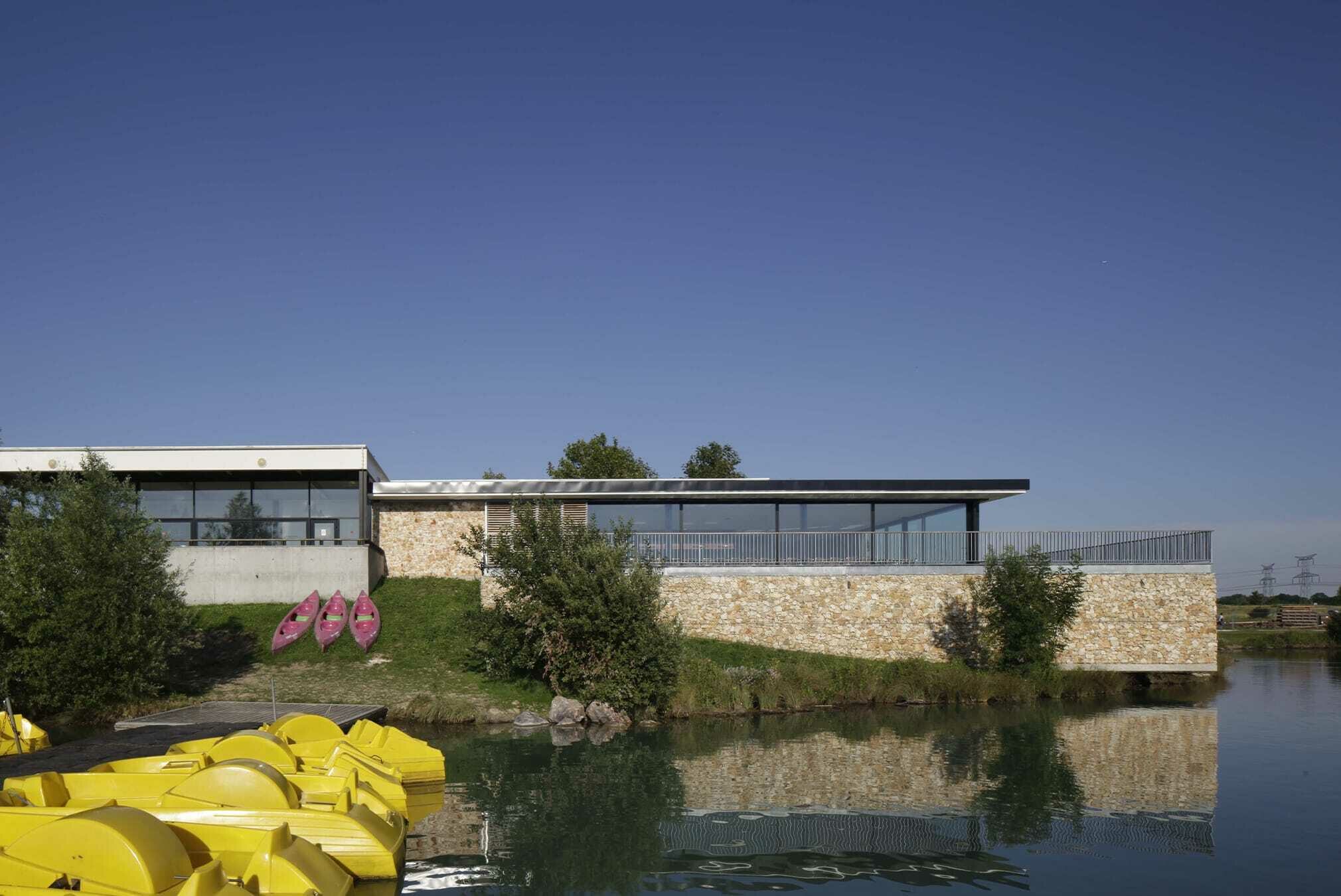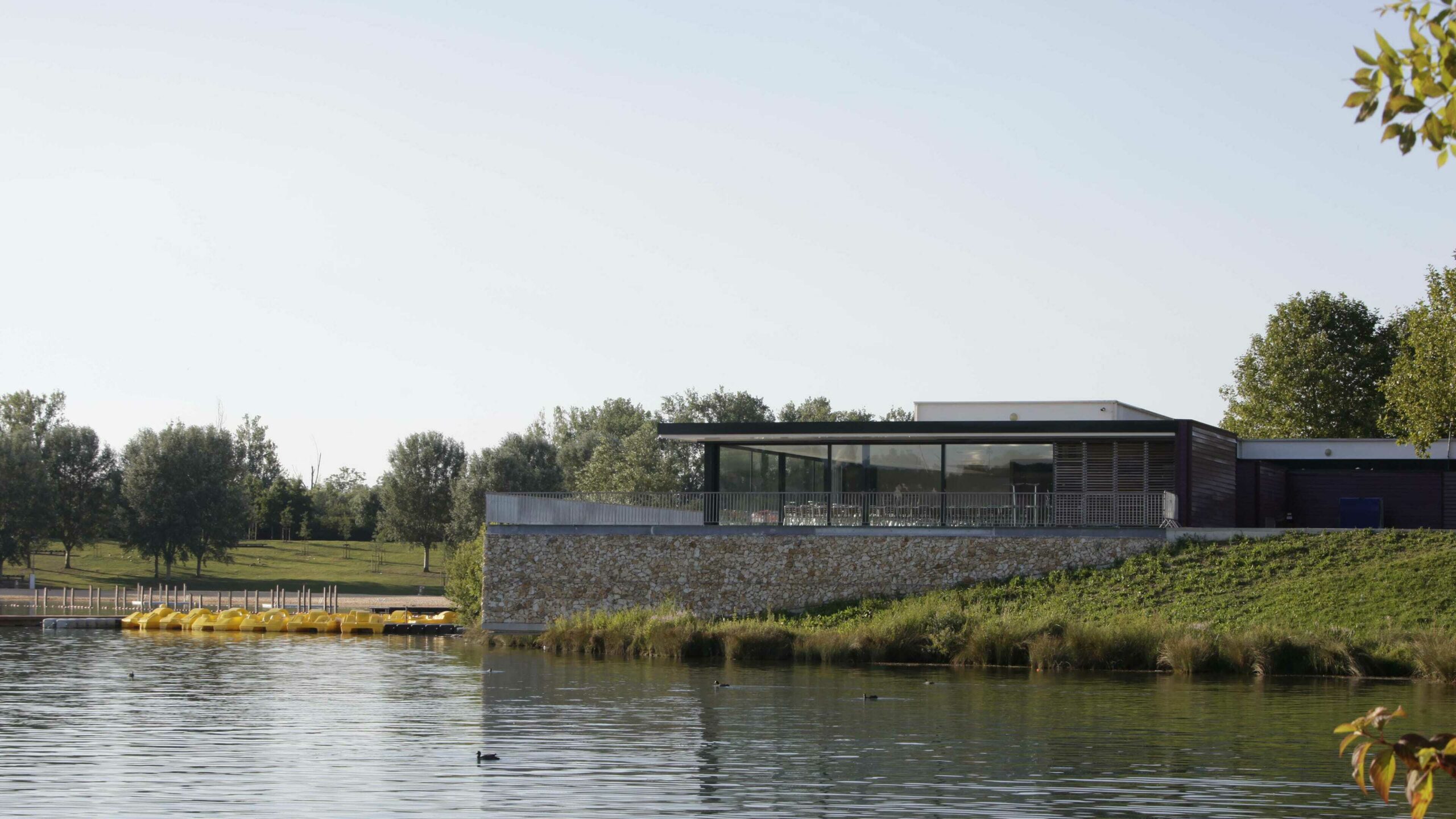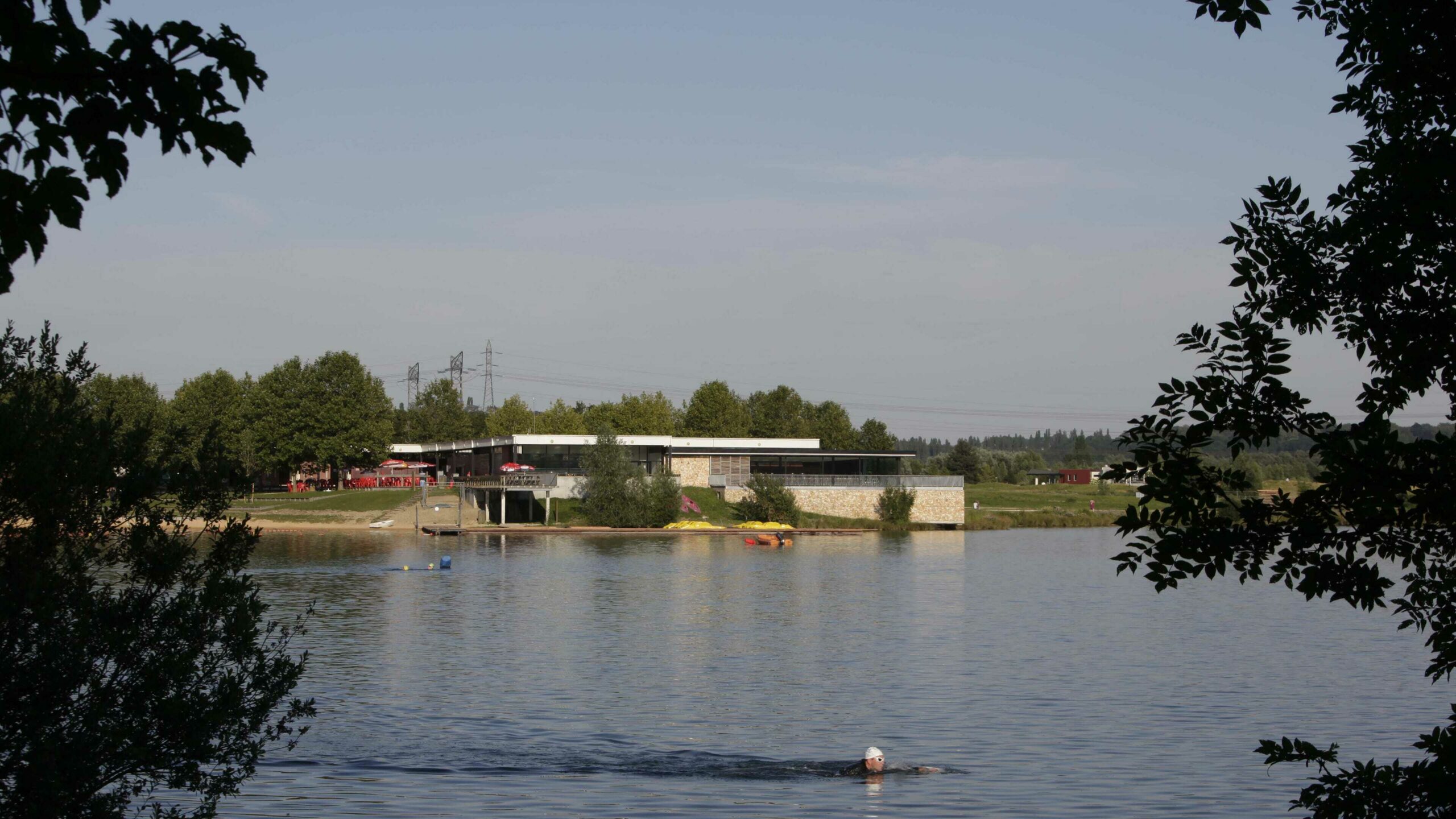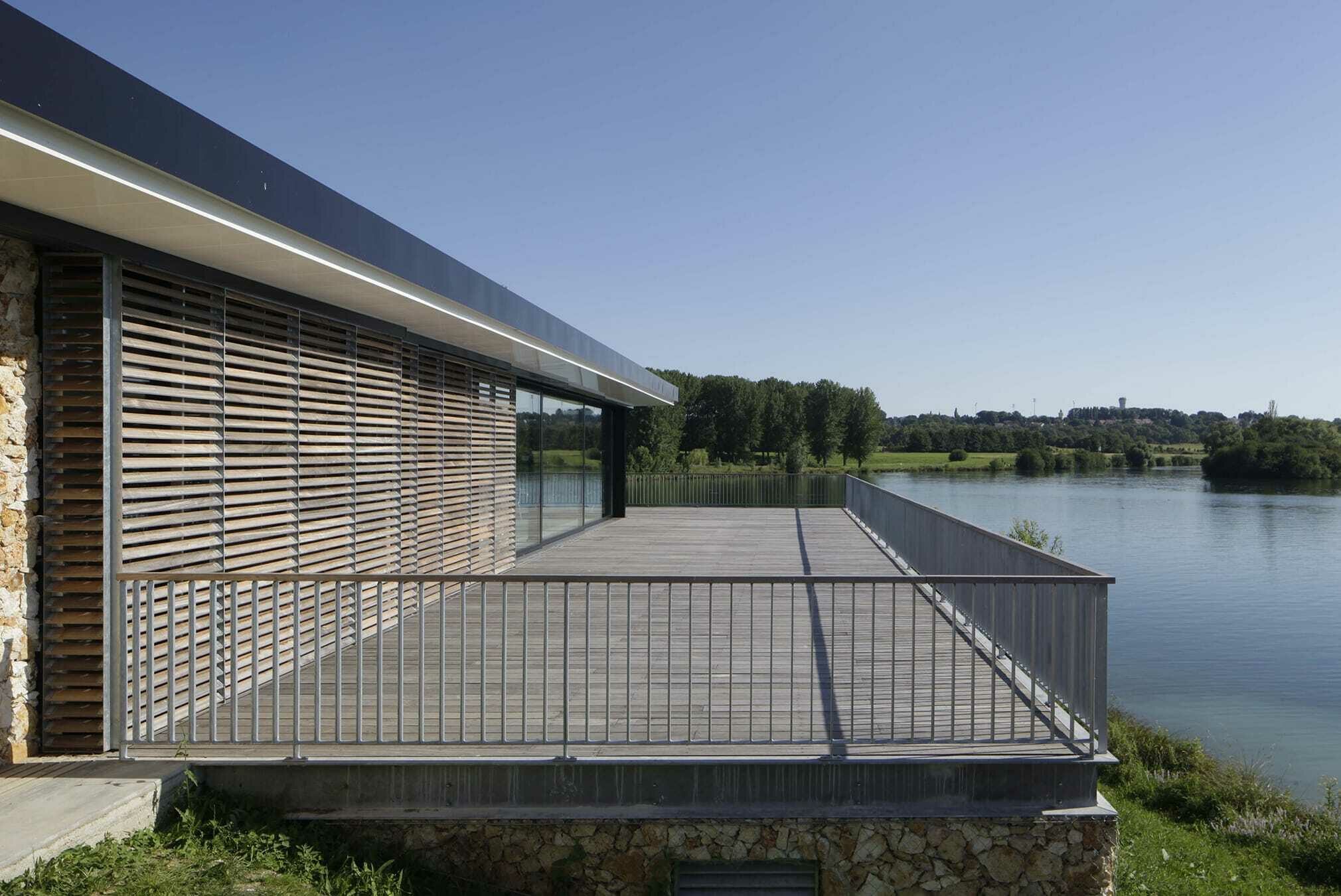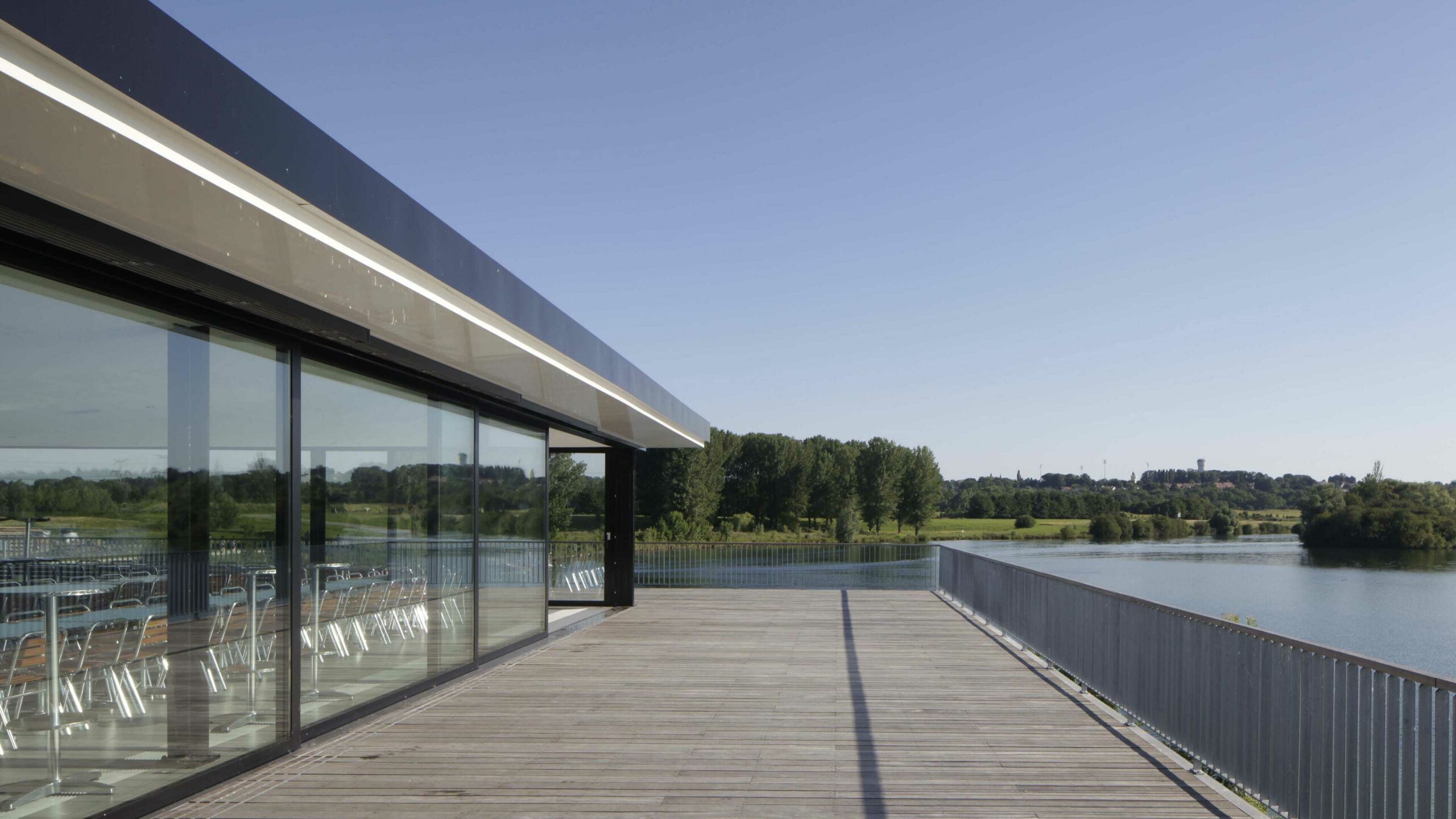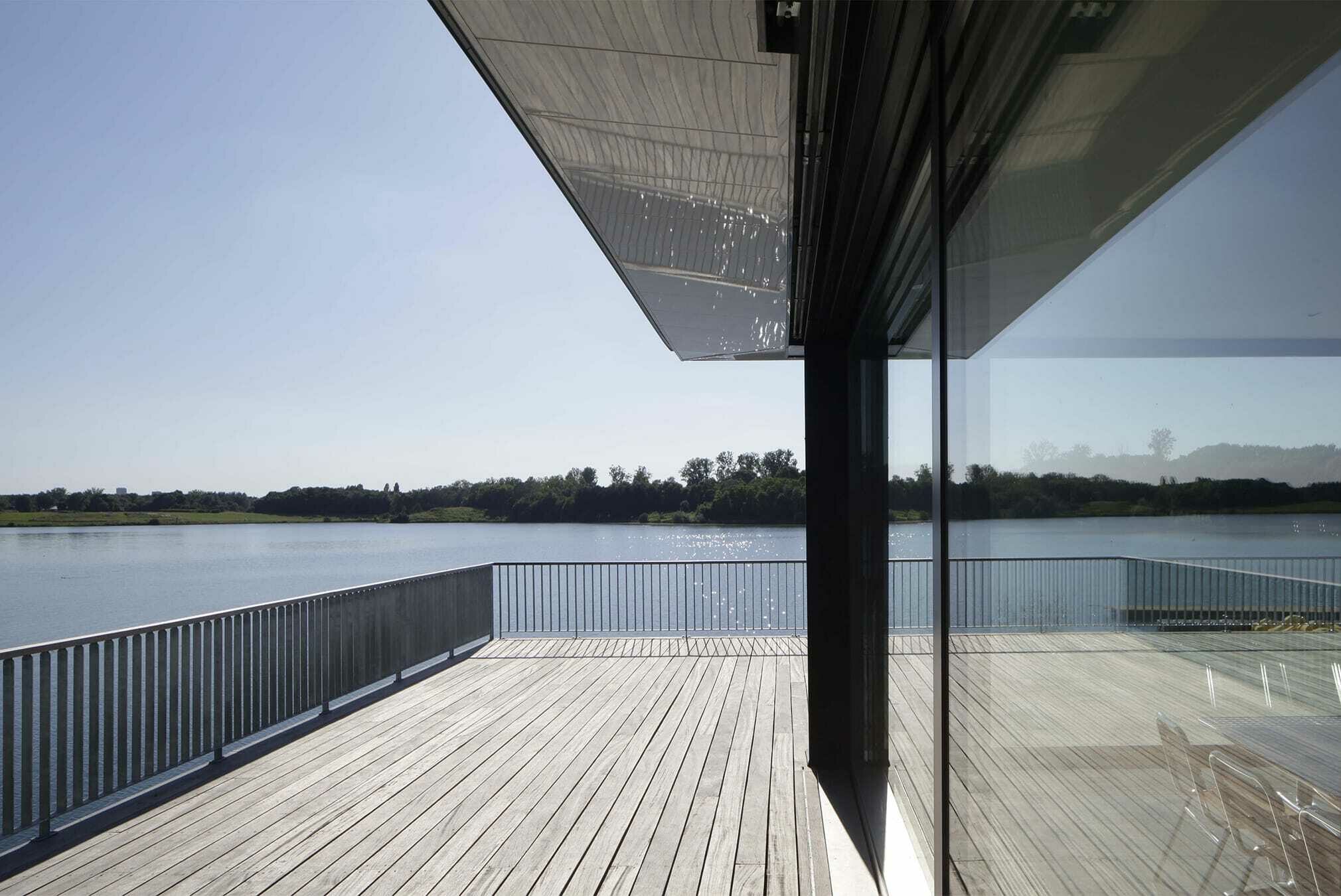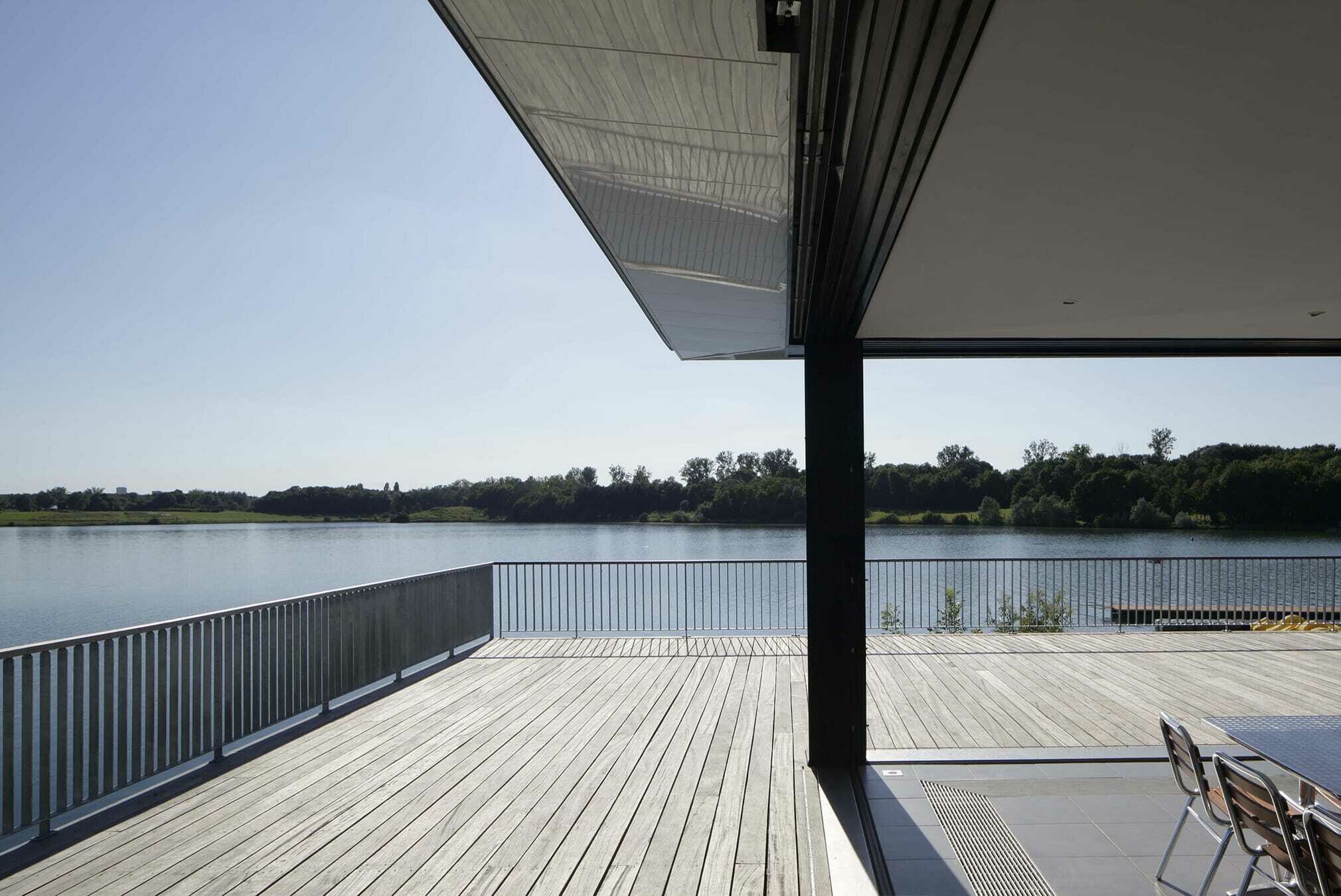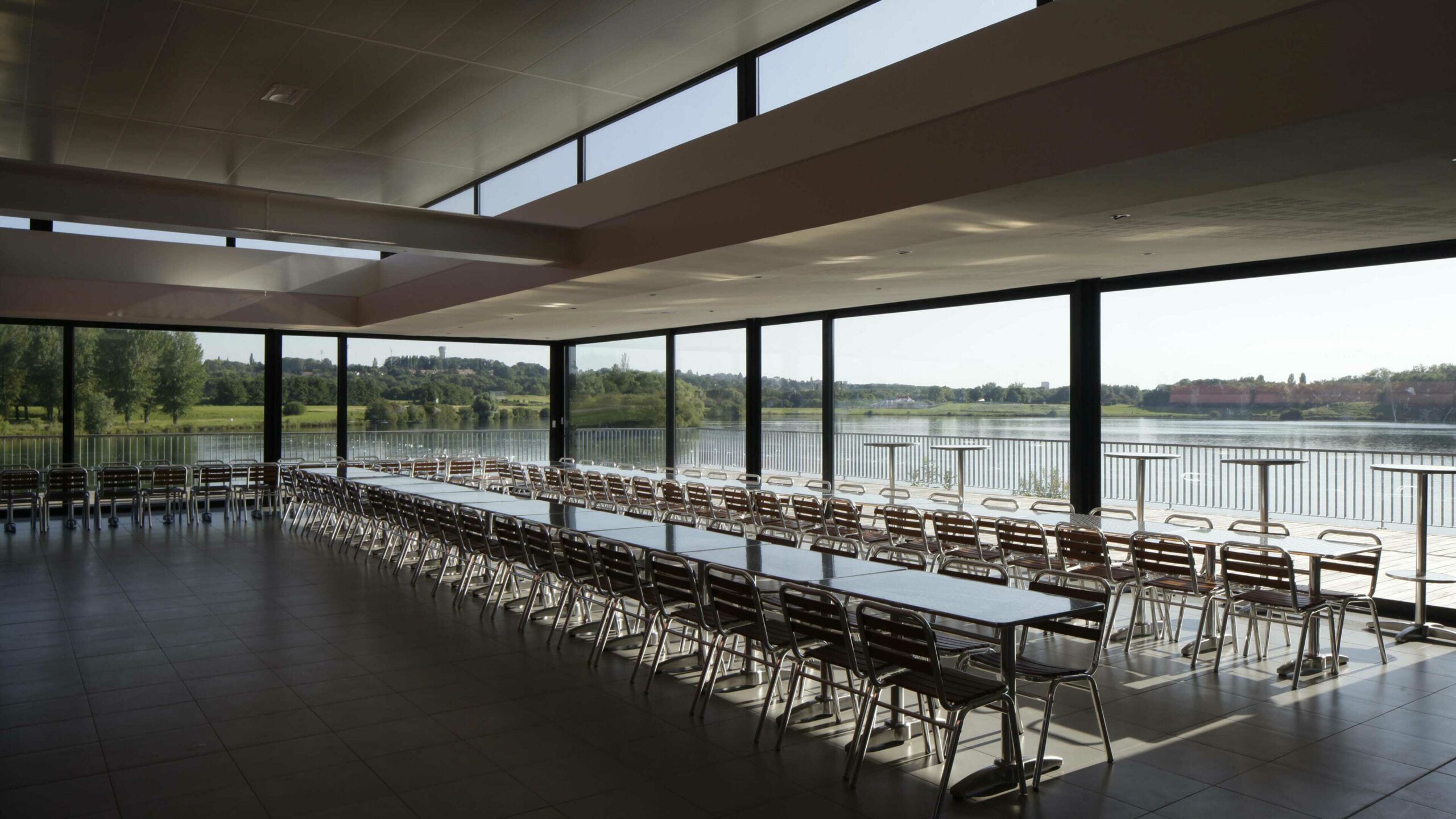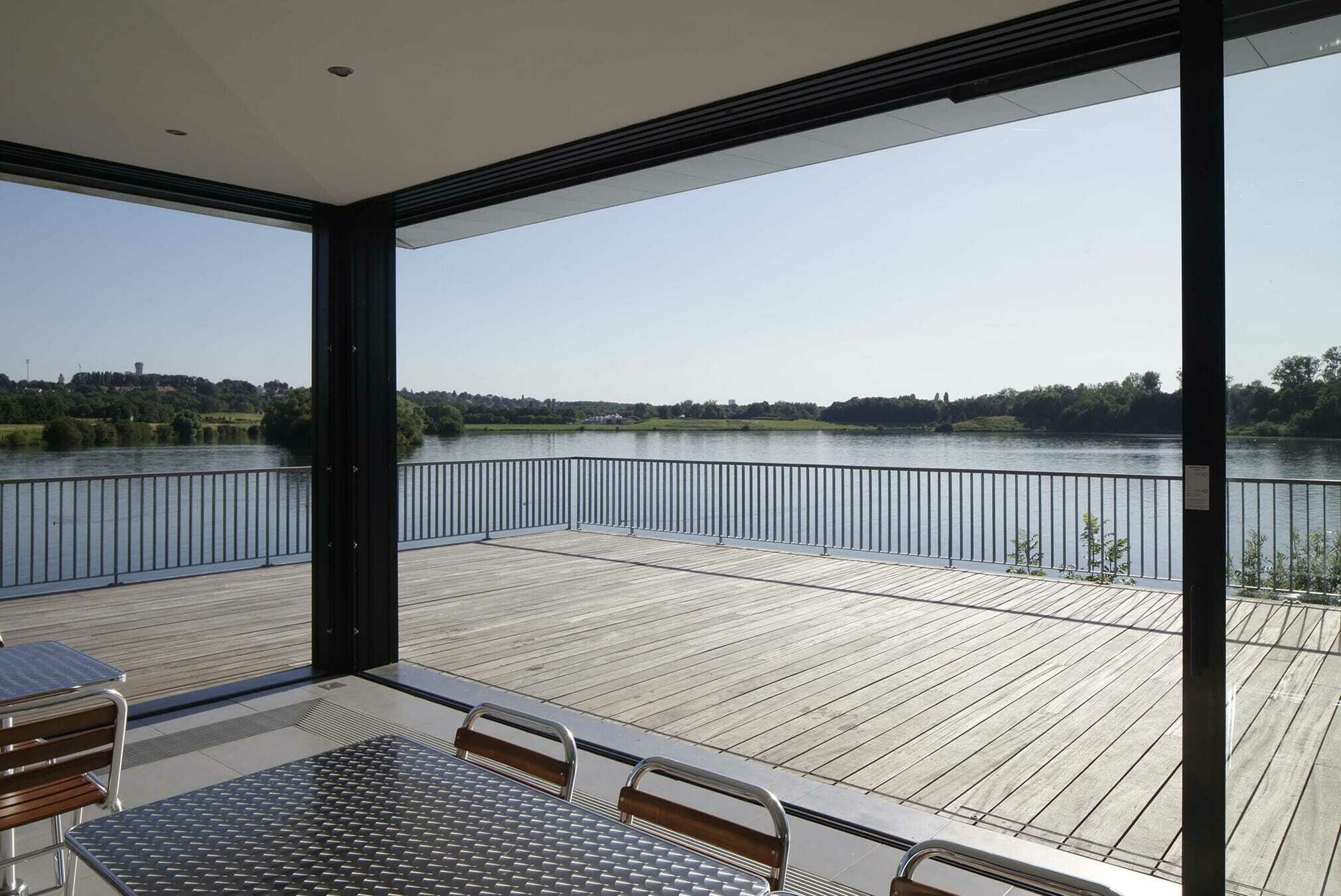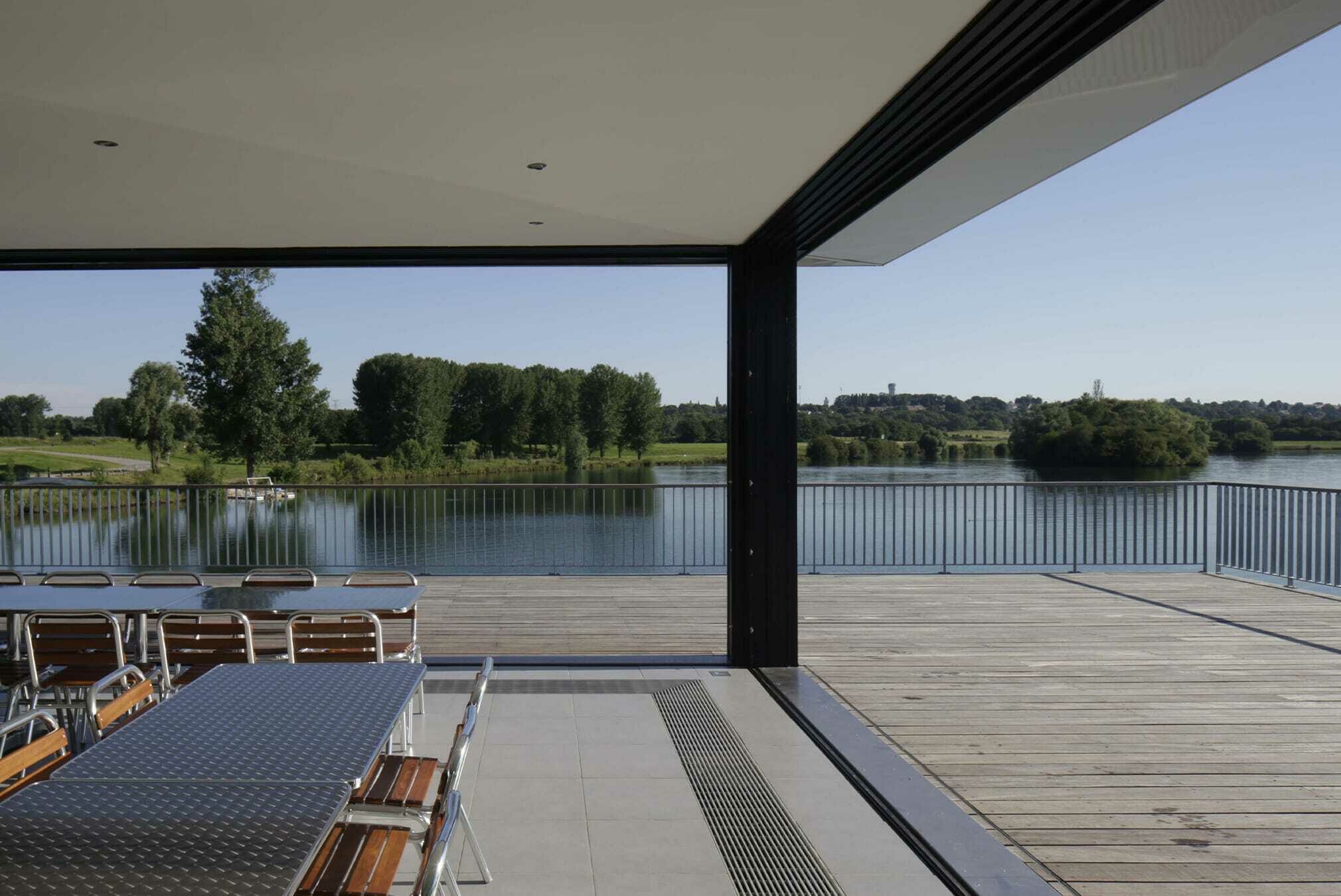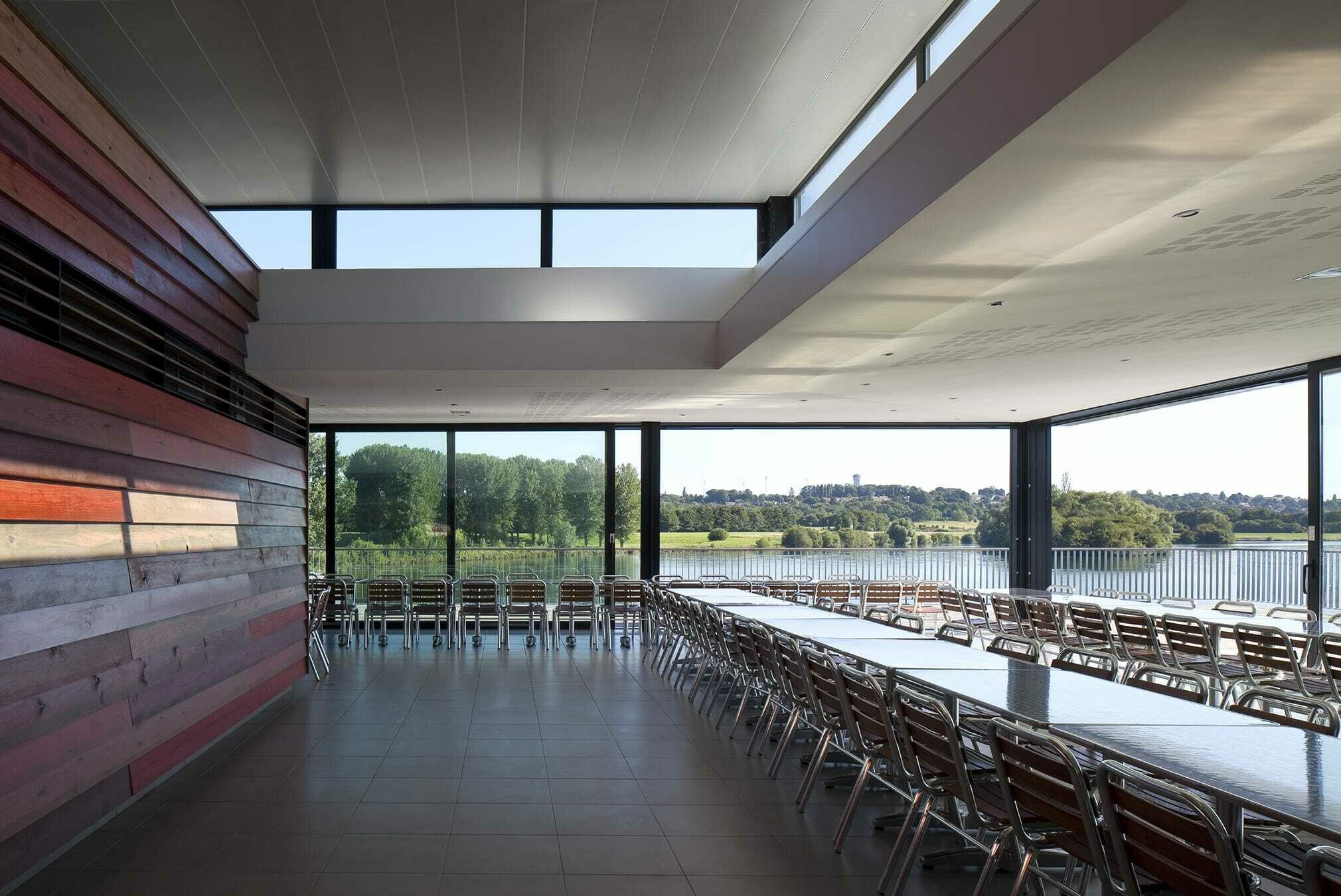 Location
Torcy
Client
Région Île-de-France
Surface
574 m2
Budget
3.600.000 €
Description

Rehabilitation of the Vaires leisure centre

Collaborators

Jacques Coulon, mandating landscape architect
Celnikier & Grabli Architectes
BETIOR, BET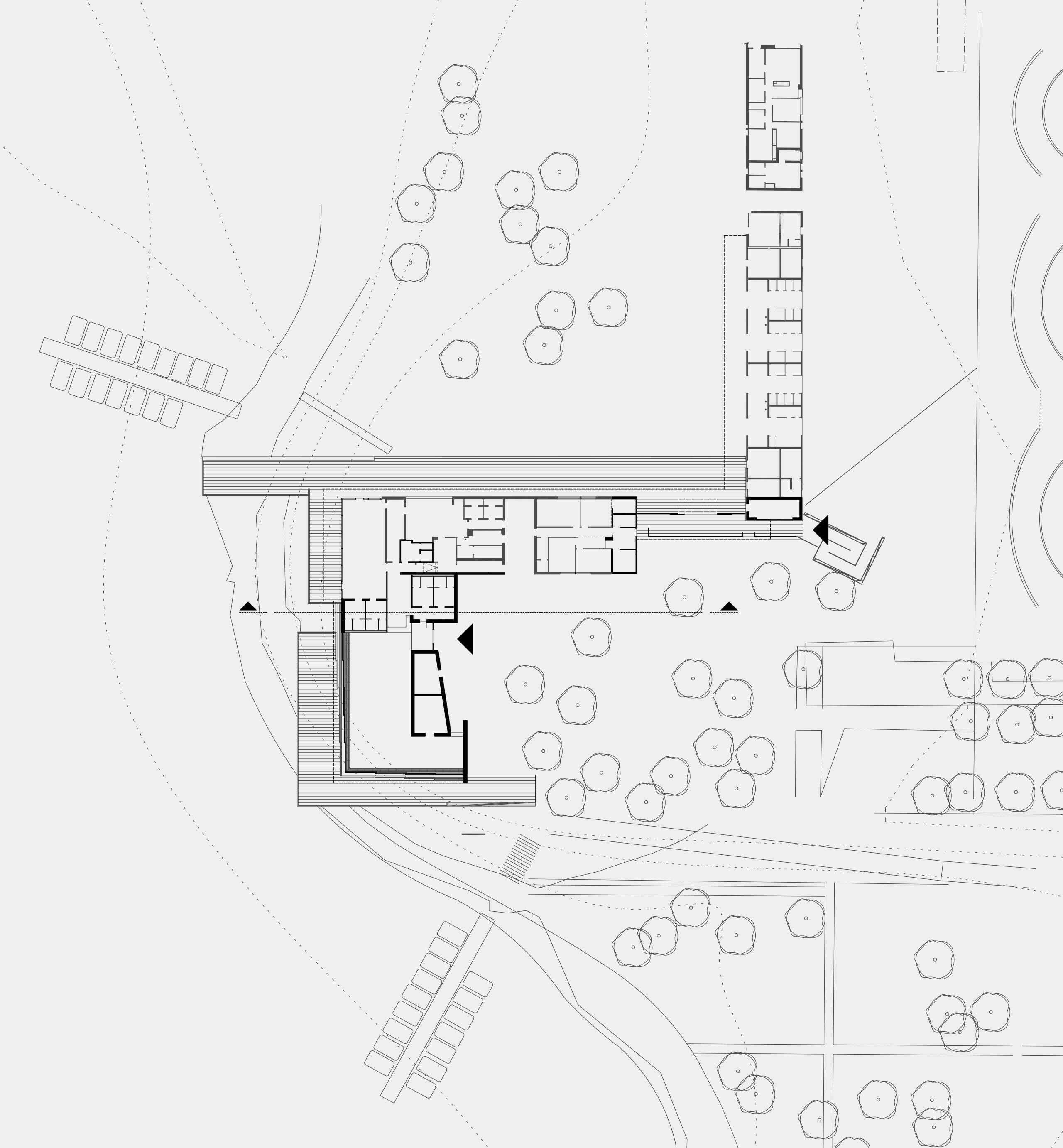 The requirement
The Île-de-France Region has implemented both paid and free zones in its outdoor leisure centres. The Torcy base, where the project is located, provides residents of the region with a change of scenery and numerous sports and water sports activities. The project therefore aims to reorganise the flows and reception and entrance filters of a base that must be able to accommodate 10,000 people simultaneously on the one hand, and to create a reception building for the non-customs public, comprising a large room overlooking the landscape, intended for meetings, parties and seminars, complete with a cafeteria. In addition to the building, there will be the development and creation of outdoor parking spaces.

The context
The original leisure centre was designed by the landscape architect Jacques Coulon, whom we accompanied for this new intervention. The entrance building that we had to extend was designed by Michel Rémon. The extension had to be integrated into this pre-existing architecture, to form a single entity. On the scale of the landscape, a majestic stretch of water bordered by trees and landscaped beaches, the architectural question is posed in simple terms: how to make the most of such a setting.

Intentions and solutions
Offering the public a remarkable landscape from the inside of the building as well as from the terrace that follows the geometry of the building was the only reason for the project, which was more than enough.
The building is a rectangular parallelepiped that slides under the existing canopy. Closed on the access side, it is open on its corner on the lake side. The load-bearing elements are limited to the strict minimum, and all the exterior joinery disappears behind the solid elements which have no view. In short, the building disappears in favour of the landscape. The interior becomes a canopy when the glazed frames are retracted, the useful surface doubles by the use of the terrace which follows the geometry of the room. The landscape is caught up in the building.

If necessary, a sunshade with openwork adjustable panels is superimposed on the glass façades. The dining room is cooled by evaporation from the surface of the water and the induced air currents, making it possible to dispense with a technical air conditioning system.